In a previous article, I described how news articles coming out of BBC News have become so biased and critical not only of President Donald Trump and Republicans but also of our judicial system and crime statistics. The pot I showed was calling the kettle black! In fact in that same article I responded exposing the deplorable crime statistics in Great Britain despite draconian gun control laws. I wrote:
"America has its share of crime, but at least in the U.S. it has been decreasing for decades, while in Great Britain it is increasing exponentially. London has become the crime capital of the world and not just for burglaries, but also for rapes and assaults with guns and knives. And remember knives are prohibited on the streets of London and handguns are prohibited in all of Great Britain."
Great Britain has been swamped with immigrants like much of Europe, many of them contributing not only to common crimes but also terrorism and ethnic strife. "Britain has also become the global capital for acid attacks." Acid attacks require a bit of an explanation. It refers to the horrible mutilating practice by immigrants from India and southeast Asian countries of throwing acid or other corrosive substances in the face of unwary victims, a practice that amounts to more than 800 per year.
Furthermore, I found:
"London has surpassed New York City in serious crimes and murders, something that has not happened in two hundred years, not even at the time of Jack the Ripper and the Whitechapel murders (1888-1891). In fact, the latest crime figures for England and Wales compiled in the fall of 2017 reveal an overall increase in violence and crime that astounded the United Kingdom — a 22 percent rise in rape, 26 percent rise in knife crimes, and a dramatic and even steeper rise in gun offenses — compounding the ascent that was noted in 2016."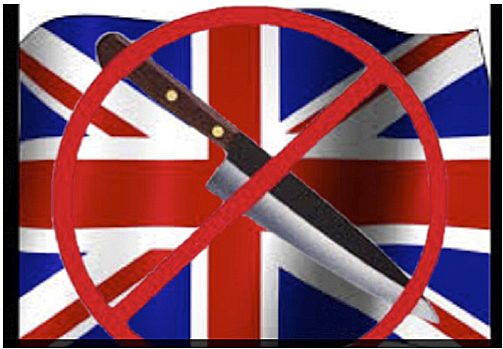 And yet, in the past six months (from the time I wrote the article), progressive British Labor politicians are finally admitting the problem of increasing violence — never mind they continue to push for the same failed solutions of gun control and prohibition of self-defense. Incredibly they are now blaming Prime Minister Theresa May for their own failures at crime control in the large cities where their own Labour politicians control municipalities, particularly the industrial districts such as Liverpool and Manchester, not to mention London. Labour politicians recruited a former police official Lord Stevens (Metropolitan Commissioner, 2000-2005) to criticize Mrs. May for alleged "mishandling crime and policing as PM and when she was home secretary." This gives new meaning to the term finger-pointing and misallocation of responsibility.
Where was Lord Stevens when Labour officials and London's Muslim mayor, Sadiq Khan, launched their campaign against using "stop and search" on ethnic groups? Police officials have done nothing to oppose the soft-on-crime policies of Labour politicians in the metropolitan areas. The rank and file police officers are afraid to act. As I reported previously, "London police chief Cressida Dick has admitted, 'constables have become fearful of confronting suspects as they might get into trouble or might not be supported if they had a complaint.' " Now knife violence has become a growing concern in the capital; although knives, as we pointed out, are already prohibited on the streets of London.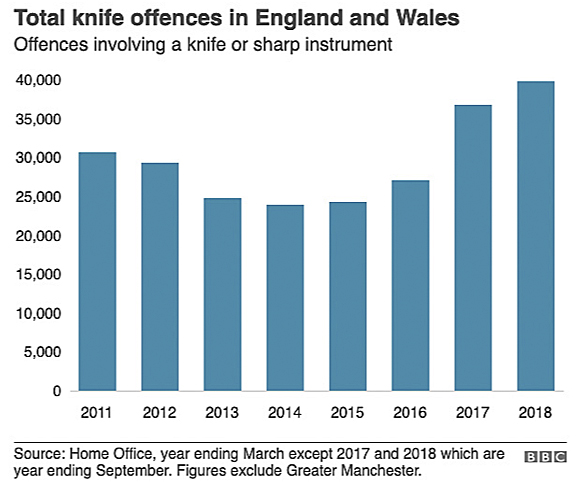 This week a BBC article crowed, "Labour leader Jeremy Corbyn said Mrs. May was not doing enough to tackle the root causes of knife crime." Doesn't that sound familiar? Labour has even recruited a "conservative" politician and Home Secretary of the United Kingdom, Sajid Javid, who called for knife crime to be "treated like a disease." It seems gun control tactics from America are crossing the Atlantic to our British cousins to assist them in pushing for knife control as a public health issue in place of crime control. In the meantime, British citizens will have to barricade themselves in their homes, which are no longer their castles, and be prepared to run in the streets as there is no such thing as "stand your ground." Those accosted, mugged, or knifed would be lucky to find a constable when they need him, and one who would be willing to intercede.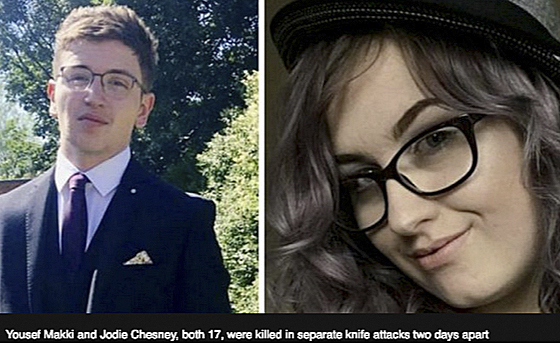 All the while, women will continue to become rape victims with no right to armed self-defense. When confronted by a rapist, British women have been instructed to run, and if outrun, to shout. The use of any type of weapon to fend off home invasion or to deter a rapist — knives, or God forbid, guns — are forbidden. If all else fails, the only item that a woman is permitted to use is a rape alarm!
So there you have it! This is the status, or rather the nadir, that human dignity has reached for law-abiding citizens in Great Britain, where criminals are coddled, while social and economic justifications are made for their crimes.
Written by Dr. Miguel Faria
Miguel A. Faria, M.D., is Associate Editor in Chief in socioeconomics, politics, medicine, and world affairs of Surgical Neurology International (SNI). He was appointed and served at the behest of President George W. Bush as member of the Injury Research Grant Review Committee of the Centers for Disease Control and Prevention (CDC), 2002-2005. His newly released book is America, Guns, and Freedom: A Journey Into Politics and the Public Health & Gun Control Movements (2019). This article is excerpted in part from his book.
This article may be cited as: Faria MA. Knife Control in Great Britain? HaciendaPublishing.com, March 7, 2019. Available from: https://haciendapublishing.com/knife-control-in-great-britain-by-miguel-a-faria-md/
Copyright ©2019 Miguel A. Faria, Jr., M.D.