We applaud the successful efforts of Dr., Miguel Faria, a Macon neurosurgeon, to round up medical equipment and supplies for war-torn El Salvador.
Faria, who practices at HCA Coliseum Medical Centers, toured El Salvador last spring and was shocked at the acute shortages of things like beds, wheelchairs and physical therapy equipment as well as of medications. Both military and civilian victims of the civil war between the leftist guerrillas ("terrorists" to Faria) and the U.S.-backed government were getting inadequate treatment.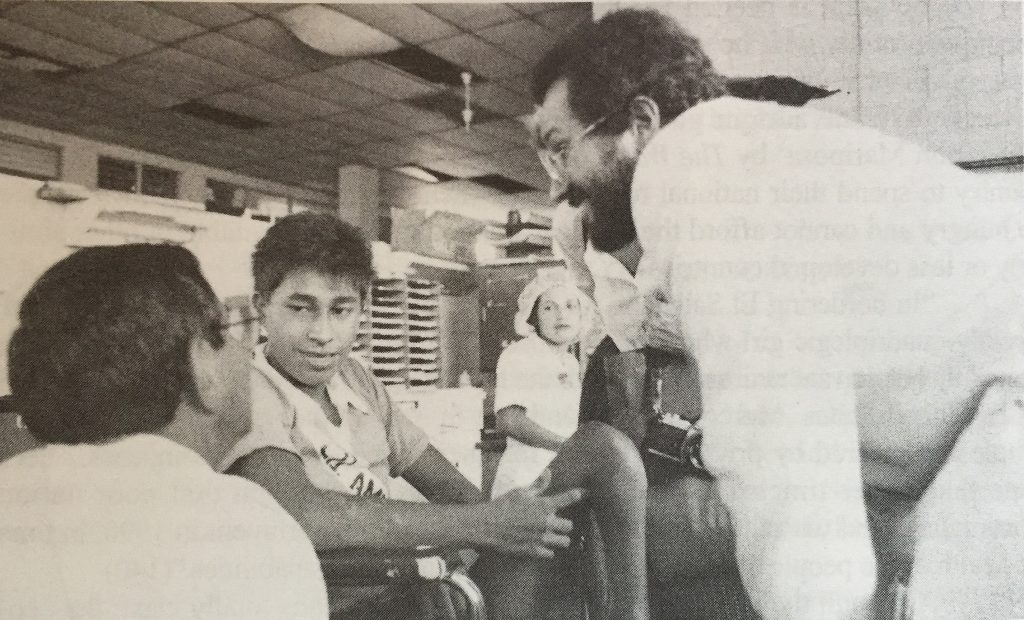 Faria persuaded the chief executive officer of the Hospital Corporation of America, Dr. Thomas Frist, to survey HCA hospitals for functional but unneeded equipment, then collect it and send it to El Salvador. Well over $550,000 worth of equipment arrived there this fall as a result.
Enmeshed in politics though the question of aid to El Salvador is, we can all join in applauding the humanitarian efforts of Dr. Faria, Dr. Frist and their HCA colleagues.
Macon Telegraph Editorial Board