Prince Rupert: The Last Cavalier (2007) by British author Charles Spencer — journalist and former correspondent for NBC News, writer, broadcaster, and British peer 9th Earl Spencer and brother of the late Princess Diana, the former Princess of Wales — should be congratulated for writing this magnificent and comprehensive biography of Prince Rupert of the Rhine (1619-1682), a prince who packed more adventure into a single lifetime than seemed humanly possible by the standards of any age.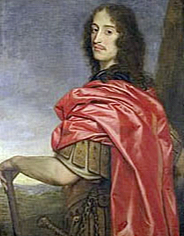 Despite this exulted royal ancestry, Prince Rupert lived a very hard and precarious life. The prince was the nephew of Charles I of England and first cousin to Charles II, and his sister, Princess Sophia, was the mother of George I, who later established the Hanoverian line of British monarchs. During the English Civil War, Prince Rupert scored numerous victories, rescuing Newark and York, but also suffering major defeats, particularly at the decisive battles of Marston Moor (1644) and Naseby (1645). Against all odds, he fought on for what many already believed was a lost cause — the restoration to the throne of his uncle, the Stuart King, Charles I, who had been deposed by a rebellious English Parliament, supported by the Puritan Roundheads and the incensed Scots. Prince Rupert led the gallant cavaliers, which the Parliamentarians demonized as robbers and villains. After Charles I was beheaded, Prince Rupert continued the unequal struggle, and when defeated on land, he became a royalist pirate, attacking and harassing the Parliamentarian navy on the coasts of Africa, the Atlantic, and the Caribbean. His greatest loss was not in war but in losing his best and most trusted friend, his loyal brother, Prince Maurice, who was lost in a savage storm at sea in the West Indies.
After the death of Oliver Cromwell and the fall of his military dictatorship, Charles Stuart, the Prince of Wales, was restored to the English throne (1660) by a jubilant populace. Prince Rupert became the most powerful man in England after the King and his brother, James, Duke of York. But adventures and misadventures continued for Prince Rupert, involving him in the Dutch Wars; court intrigues and power struggles; secret understandings with Louis XIV, King of France; Parliamentarian intransigence and insufficient funds for the king and his royalist supporters; sex escapades of Charles II, etc. All of this is recounted by Spencer as the life of the prince continues to unfold, using lively quotations from contemporary observers and eloquent prose with wit, verve, and clarity.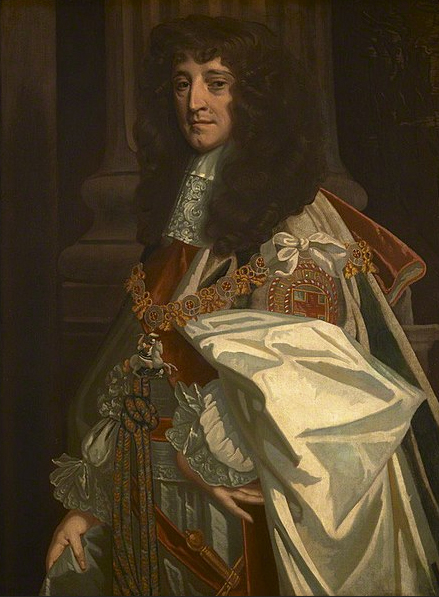 The prince is portrayed as impetuous and imperious, but also courageous and industrious. A man interested not only in the art of war on land and on sea, but also an amateur scientist, who invented new armaments and explosives; an artist, who developed the mezzotint engraving technique; and an ardent, founding member of Charles II's Royal Society. In his later years, Prince Rupert became the Constable of Windsor Castle, First Lord of the Admiralty, and in his semiretirement became the lightning force for the enterprising Hudson Bay Company, which placed Canada in the possession of England rather than America, while enterprising in the lucrative fur trade.
As a teenager, when Prince Rupert first visited England, he found such temporary happiness and established a lasting bond with King Charles I and his realm. Before leaving England for the continent, he expressed a wish that his bones might always remain in England. The warrior and renaissance prince died in 1682 at age 62 of fever and pleurisy at his home in London near present day Trafalgar Square, and thus ended the remarkable and adventurous life of Prince Rupert of the Rhine, First Duke of Cumberland, and the last cavalier. Ultimately, his teenage wish came true. His funeral was a "grand affair" in London, and he was buried with honors in Henry VII's Chapel at Westminster Abbey.
Written by Dr. Miguel Faria
Miguel A. Faria, Jr., M.D. is a medical historian, and an Associate Editor in Chief and World Affairs Editor of Surgical Neurology International (SNI). He is the author of Cuba in Revolution: Escape From a Lost Paradise (2002), and numerous articles on political history, including "Stalin's Mysterious Death" (2011); "Stalin, Communists and Fatal Statistics" (2011); "The Political Spectrum — From the Extreme Right and Anarchism to the Extreme Left and Communism" (2011).
This article may be cited as: Faria MA. Prince Rupert of the Rhine — Warrior Prince and the Last Cavalier! HaciendaPublishing.com, March 17, 2014. Available from: https://haciendapublishing.com/prince-rupert-of-the-rhine–warrior-prince-and-the-last-cavalier/
(Prince Rupert: The Last Cavalier by Charles Spencer. Weidenfeld & Nicolson, London, 2007, 430 pages with Index.)
The photographs used to illustrate this book review for Hacienda Publishing came from a variety of sources and do not necessarily appear in Spencer's Prince Rupert.
An unillustrated version of this book review appears on Amazon.com.
Copyright ©2014 Miguel A. Faria, Jr., M.D.