Much of the recent discussion among both Democrat and Republican members of Congress regarding the need to lift the travel ban and end the U.S. embargo of Cuba has revolved around the possibility of selling millions of dollars in agricultural products to Cuba. These politicians conveniently forget that the Castro brothers are dictators of the old, unreformed Stalinist variety, who have, in fact, devastated and desolated a once beautiful and prosperous island.
Just before the July 4th holiday almost unnoticed by the media, Emily Cadei of Congressional Quarterly wrote an article entitled "Senators Claim to Have Enough Votes to Pass Lifting of Cuba Travel Ban." The legislation is supported by Senators Byron L. Dorgan (D-ND) and Michael B. Enzi (R-WY). Dorgan said in a press release "The quickest way to bring democracy to Cuba is through travel and trade." The accompanying House bill, sponsored by Agriculture Committee Chairman Collin C. Peterson (D-MN), in addition to lifting the travel ban would ease restrictions on U.S. agricultural exports to Cuba, essentially ending the embargo that has been in place since 1961.
Opposing the lifting of the travel ban, Senator Robert Menendez (D-NJ) argues that "the legislation being considered . . . would enrich a regime that denies its own people basic human rights." He made it clear that he would oppose and will filibuster any attempt to pass the bill in the Senate. He is supported in the House by Congresswoman Ileana Ros-Lehtinen (R-Fl), the ranking House Republican on the Foreign Affairs Committee and a longtime advocate for maintaining the Cuban embargo.
Under the Castro brothers' dictatorship, trading with Cuba's totalitarian, communist system is like prospecting for fool's gold. What no enthusiastic member of Congress is telling the American people is that trading with Cuba, particularly exporting agricultural goods to the communist workers' paradise entails extending loans, in reality subsidies, to the Cuban government that would have to be shouldered by the American taxpayers!
No politician is immune to prospecting for fool's gold. In my own state, Georgia Governor Sonny Perdue has traveled to Cuba looking for "economic opportunities." In June 2010, he led a delegation to "explore trading opportunities with Cuba." Governor Perdue, a Republican, said "he hoped the two countries would improve relations very soon so they can join the hearts of our people in what would be the best outcome for both nations."
So what are these American politicians expecting to get by lifting the Cuban embargo? Agricultural exports into a trade vacuum from which there are no returns. Cuba has no hard cash, so that again, it would be the American taxpayers who will be saddled with additional debt, a national debt that is now over $13 trillion!
Since at least 2002, Cuba has defaulted on all of its international loans and the communist nation is bankrupt. (Yet back in 1997, Forbes magazine reported that Fidel Castro had amassed a fortune of $1.4 billion.) The Castro brothers owe the Paris Club of European bankers $12 billion; Spain, $9 billion; and another $10 billion is owed to Argentina, Great Britain, Japan, Canada and other nations foolish enough to place their citizens' monies in the iron grip of the tyrants. Ditto for Mexico, Venezuela, Russia, and other friends of communist Cuba. The Castro brothers have not paid them either for oil, produce, and other commodities received over the years. And since 2002, these unpaid loans have astronomically escalated, so that these countries now expect no repayment.
For those who say the embargo is a failure and that trade is the best way to open up Cuba. The reality is that Cuba, despite its Caribbean rhythms, remains a tragic island, where everything and every citizen are state-controlled. When it comes to the Cuban police state, laissez faire economics and rational trading policies are of no use because the Invisible Hand of Adam Smith's free market is shackled by the dictatorship.
And yet in Cuba, foreign tourists (but not ordinary Cubans) can find any item and luxury commodity that they want in the diplotiendas, where foreign goods are available for dollars or Euros. How did these items get there? Because the Castro brothers are able to trade and have been trading with any country in the world foolish enough to trade on loans, except, so far, with the U.S. And yet, the U.S. embargo is porous.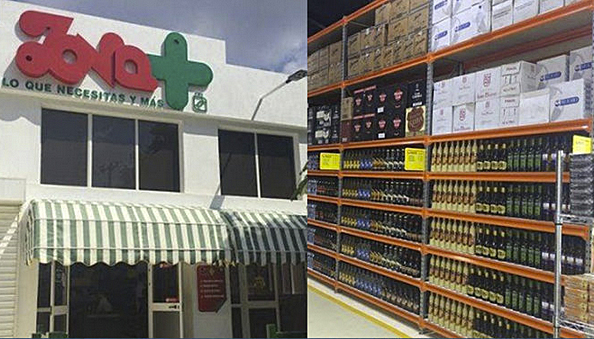 In 2001 under George W. Bush and again in 2010 under the Obama administration, Congress has very gradually eased the embargo, and the U.S. now allows American firms to send food and medicine to Cuba. The communist dictatorship, which has been turning more and more fascist in the last ten years, has in fact, already received repeated shipments of food from the U.S.
All that remains of any substance, as far as the embargo is concerned, is that until now, the U.S. Congress wisely has not allowed U.S. taxpayers to finance the loans that would be made to the dictators. Were we to completely lift the embargo, it would be, once again, the U.S. taxpayers, who will be subsidizing the necessary loans made to the communist nation. The dictatorship will default again, and the U.S. taxpayers will be left holding the proverbial empty bag of worthless IOUs!
As far as an investment risk, in 2002 Cuba was listed as 183rd on a list of 187 places (just above Somalia) in a European investment survey for investment opportunity! What are our politicians thinking — still prospecting for fool's gold?
Worth repeating: Yes, when the Cuban government defaults on its new U.S. loans, courtesy of the politicians in the U.S. Congress or in state governors' mansions, just as it has done on all other loans, the American taxpayers will be left holding the empty bag, shouldering Castro's debts, just like the Canadians, the Spaniards, the Russians, the Argentinians, the British, and the taxpayers of all those nation, whose leaders were foolish enough to lend money to the communist regime.
Suffice to say, as long as the communist Castro brothers remain in power, there's no chance of opening up the Stalinist dictatorship to free trade or to political or economic freedom, as many Cuban apologists claim.
The U.S. embargo has not been a complete failure. Not only has it been a moral statement, but it has also been a tool, the only tool America has had, or that it has been willing to use consistently against the Castro brothers. The U.S. embargo has forced the dictators time and again to divert funds away from their repressive policies at home and from subversive activities in Latin America in conjunction with Venezuela's Hugo Chavez.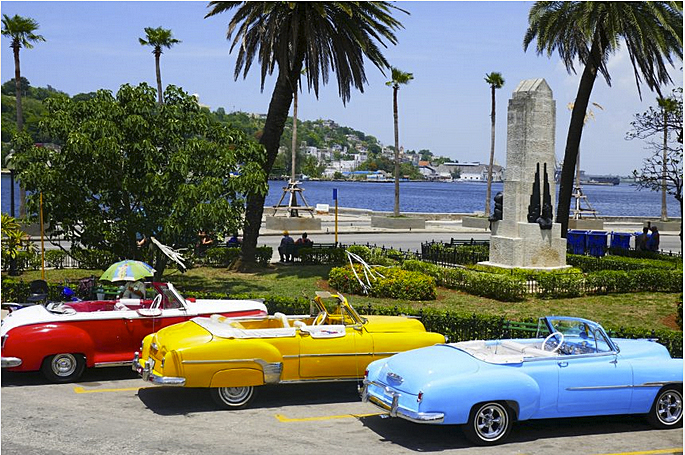 The embargo, for example, has forced the Castro brothers to legalize the dollar and then the Euro; allow Cubans to use their old jalopies as private taxicabs; allow small family restaurants to open; and permit campesinos to sell small amounts of their surplus produce. Even some diplotiendas are now allowing ordinary Cubans with dollars or Euros to purchase goods in their stores.
Lifting of the embargo will only saddle the U.S. taxpayers with more debt that will soon follow the defaulted loans made to the Cuban dictators; will permit Raul Castro to resume his repressive tactics in Cuba and his subversion elsewhere in Latin America totally unimpeded; and allow the entrenched communists to remain in power once the Castro brothers die of old age or excesses.
When should the U.S. end the embargo and restore normal relations with Cuba? It would be appropriate to do so when the Castro brothers step down and permit free and fair elections to take place, restoring constitutional governance to the Caribbean island; allow free speech and a free press; restore individual liberty, freedom of worship, and private property rights; free all political prisoners; and have the cash or credit to pay for goods as other civilized nations do!
Watch the video below titled Cuba Before 1959: An Advanced Country to see what Cuba was like before Fidel and Raul Castro's communist revolution:
Written by Dr. Miguel Faria
Miguel A. Faria, Jr., M.D. is Clinical Professor of Surgery (Neurosurgery, ret.) and Adjunct Professor of Medical History (ret.) Mercer University School of Medicine, Former member Editorial Board of Surgical Neurology (2004-2010), Recipient of the Americanism Medal from the Nathaniel Macon Chapter of the Daughters of the American Revolution (DAR) 1998, Ex member of the Injury Research Grant Review Committee (now the Initial Review Group (IRG)) of the Centers for Disease Control and Prevention (CDC). 2002-05, Editor-in-Chief of the Medical Sentinel (1996-2002), Editor Emeritus, the Association of American Physicians and Surgeons (AAPS) Author, Vandals at the Gates of Medicine (1995); Medical Warrior: Fighting Corporate Socialized Medicine (1997); and Cuba in Revolution: Escape From a Lost Paradise (2002).
This article may be cited as: Faria MA. Opening Trade with Cuba and Letting the US Taxpayers Foot the Bill! HaciendaPublishing.com, July 8, 2010. Available from: https://haciendapublishing.com/faria-opening-trade-with-cuba-and-letting-the-us-taxpayers-foot-the-bill
This article first appear in Newsmax.com, GOPUSA.com, and HaciendaPublishing.com on July 8, 2010. It seems appropriate to republish it at this time given the Barack Obama/Raul Castro rapproachment in US-Cuba relations.
Copyright ©2010 Miguel A. Faria, Jr., M.D.