I was born in Cuba in 1961. I have read hundreds of books about Cuba. Some are extremely passionate and full of denigrating adjectives against individuals or events related to the revolution, and some are fearfully written so that, in case of criticism, it does not affect the survival or the professional curriculum of the author. Both, either because of the pain of writing them or because of apathy towards the Cuban tragedy, can be considered books of questionable historical value.
Now, this new book—Cuba's Eternal Revolution through the Prism of Insurgency, Socialism, and Espionage—by Dr. Miguel Faria arrives to my hands and I find for the first time a rich resume of the historical truth of Cuba, or of what is relevant and what is necessary to know about its "revolutionary" decades. Dr. Faria's power of synthesis is surprising, especially since his personal experience could have extended this text much more. However, the author has decided to summarize the catalog of atrocities and in doing so, he has created the most compelling book about the communism in Cuba that I have ever read.
Faria's ability to show us how the Castro's destruction of the family, the traditional hospitality, the European and African religions, the culture of work that Cubans had before the Castro dictatorship, and the historical rebellion of our character, have been, among many other causes, lethal wounds for the sovereignty of the nation. Our people, it has been demonstrated, are no longer capable of preventing the moral decomposition of the society. Some may wish to criticize this opinion, but they will have to dig harder for the evidence that doesn't exist.
This best-selling account of the second half of Cuba's twentieth century offers the reader a version meticulously committed and compromised to the truth. Unfortunately, this "wake up call" has already passed the threshold where a reversal could have been still possible. Dr. Faria is a prestigious doctor and knows that Cuba is like a terminal patient. The simple fact of still having an undamaged dictatorship despite the retirement of the Castro brothers, is one of those symptoms that allows us to infer such a pessimistic diagnosis.
Reviewed by Dr. Carlos Wotzkow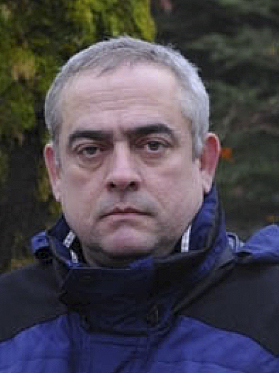 Dr. Carlos Wotzkow is the author of Natumaleza Cubana (1998), and the Laboratory Manager at the University of Bern, Switzerland.
This article may be cited as: Wotzkow, C. Cuba's Eternal Revolution—A Book Still Pertinent Today! HaciendaPublishing.com, October 1, 2023. Available from: https://haciendapublishing.com/cubas-eternal-revolutiona-book-still-pertinent-today-by-carlos-wotzkow/
Cuba's Eternal Revolution through the Prism of Insurgency, Socialism, and Espionage (July 2023) by Dr. Miguel A. Faria, was published by Cambridge Scholars Publishing in Newcastle upon Tyne, United Kingdom. You can order the book from Lauren Blackwell, Admin Assistant, Cambridge Scholars Publishing. It is a beautiful hardback book and for a 25% discount, enter code PROMO25 to redeem or ask for it when you email Lauren at orders@cambridgescholars.com.
Copyright ©2023 Carlos Wotzkow