While Tucker Carlson and Laura Ingraham of Fox News are leading the anti-vaccine contingent at Fox News, making people even more paranoid than they already are, competitor Newsmax is bringing people the factual and responsible point of view — vaccines mean freedom from disease and death.
Appearing on Newsmax, a responsible voice was raised, as President Trump's Surgeon General Jerome Adams emphasized that Trump, former Vice President Mike Pence and nearly every Republican governor have gotten their shots, and that's because they know "this is how we safely reopen and get our freedom back."
He noted the evidence that the vaccines are 95 to 99% effective at preventing severe hospitalization and death.
In a video from a hospital bed, 42-year-old Russell Taylor discussed why he didn't think he needed the vaccine, only to get Covid and become severely ill, spending several weeks in the hospital. Now he says, "I'm would definitely get the vaccine."
One study finds that vaccinations have saved 279,000 lives and prevented as many as 1.25 million hospitalizations
Yet, almost 55% of Americans are still not fully vaccinated, meaning more hospitalizations and deaths are inevitable. So-called vaccine hesitancy, egged on by Tucker Carlson and Laura Ingraham, is being blamed for more Covid cases, with almost half the states seeing a rise in cases.
In this way, these Fox stars are joining with the Chinese and Russian media claiming that the Western-made vaccines are dangerous to human health and must be resisted.
But a CNBC analysis shows that Covid cases, adjusted for population, have remained elevated in at least six of the world's most inoculated countries — and five of those nations rely on vaccines from China. The Chinese vaccines do not work as well as the American vaccines commissioned by President Trump
A case involving a Covid outbreak in the County Administration Building in Manatee County, Florida, is revealing. County Administrator Dr. Scott Hopes said in a news release that an internal examination of the Covid cases among the county's workforce "impacted only people who were not vaccinated." He explained, "Individual employees in the IT Department who were known to be fully vaccinated and who were in close proximity of those who were infected did not contract COVID-19."
The talking heads on Fox think they are pandering to Trump's base of conservative voters by attacking the safety and effectiveness of he vaccines. But they are risking the lives of people suffering in isolation and fear of the vaccines. The evidence shows a Covid variant is spreading in the states with the lowest vaccination rates.
What the American people deserve are the facts. We are in desperate straits and we need complete and unfettered access to the truth.
Referring to one state in particular, Louisiana, Dr. John Vanchiere, Director of COVID-19 Testing and Vaccinations for LSU Health Shreveport, said, "We haven't vaccinated enough to stop the emergence of variants." He added, "98 percent of all hospitalizations, and deaths and new infections in this country are in people who are unvaccinated. Vaccines work, no doubt about it."
In North Carolina, more than 99-percent of new COVID-19 cases in May and June occurred in people who weren't fully vaccinated, according to state data cited by local TV station CBS17 in Raleigh.
The figures about hospitalizations and deaths among the unvaccinated are difficult to get into the hands of the people that need the shots and who are suffering and dying. Appealing to Republicans, many of whom are skeptical of the vaccines, talking heads like Carlson and Ingraham are carrying stories almost every night about some alleged problem with taking the shots.
The result is that people fear the vaccine more than the virus, and they are getting Covid, suffering, and in many cases dying. That's what the numbers show.
Today, in Dallas, a regional Conservative Political Action Conference (CPAC) is being held, without masks, thanks to Trump's Warp Speed Vaccines. Trump is speaking.
Another speaker, Rep. Ronny Jackson, physician to the President during the Obama and Trump Administrations. is a sponsor of House Resolution 266, recognizing "the efforts of the Trump Administration and Operation Warp Speed in the development of the COVID-19 (i.e., coronavirus disease 2019) vaccine."
Another Republican doctor, Representative Larry Bucshon, MD (IN), of the House GOP Doctors Caucus, recorded a video explaining why he was vaccinated against Covid. He says the best way "to end government restrictions on our freedoms is to take action and get the vaccine."
Florida Governor Ron DeSantis, considered a possible GOP presidential candidate in 2024, has been vaccinated. And he, too, uses the pro-freedom message, saying, "Get a vaccine. It works."
Written by Cliff Kincaid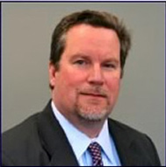 Cliff Kincaid, president of America's Survival, Inc., is the author or co-author of 15 books, including Red Jihad, Permanent Revolution and Back from the Dead: Return of the Evil Empire. His website is: and visit his .

This article may be cited as: Kincaid C. Vaccines Mean Freedom from Disease. HaciendaPublishing.com, July 11, 2021. Available from: https://haciendapublishing.com/vaccines-mean-freedom-from-disease-by-cliff-kincaid.
Copyright ©2021 Cliff Kincaid