Evidence mounts that Jared Loughner, the 22-year-old disturbed individual accused of the attempted assassination of blue dog, conservative Democrat, U.S Representative Gabrielle Giffords; the cold-blooded killing of five other citizens, including an innocent 9-year-old student and a conservative judge; and the wounding of fourteen people — should have been under psychiatric treatment.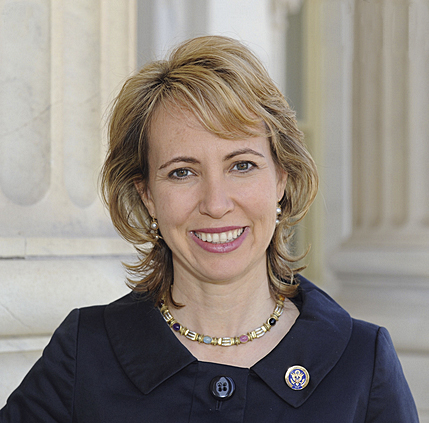 It is obvious that many in the liberal mainstream media and their Democrat allies are attempting to make political gains at the expense of a horrible tragedy. This tragedy should not be transmogrified for political advantage or liberal versus conservative politics, but ascribed to a very disturbed individual "doing the unthinkable."
Yet, two members of the U.S. Congress known for their long-term bias against private ownership of firearms for self- and family- protection — namely, Sen. Frank Lautenberg (D-NJ) and Rep. Carolyn McCarthy (D-NY) — are already calling for more gun control laws in the wake of the shooting.
That same night of the shooting, a local sheriff in Arizona opined that the "vitriolic rhetoric" of political speech risked pushing "unbalanced people" over the edge, and some members of the media took the cue to point fingers at conservative radio talk show hosts for inciting people to commit violence.
Rather than such knee-jerk reactions and simplistic, blanket indictment of inanimate objects such as guns with high-capacity magazines and condemning free speech, we should be looking at the failure of the mental health system in Arizona and perhaps the nation. There is no question that this mentally disturbed individual fell throw the cracks of the public health system and the field of psychiatry.
Although very little has been released since the Saturday, January 8 shooting spree, and Loughner is not cooperating with authorities, it has been variously reported in the Associated Press:
1) "Comments from friends and former classmates bolstered by Loughner's own Internet postings have painted a picture of a social outcast with almost indecipherable beliefs steeped in mistrust and paranoia."
2) "A military official in Washington only declared that the Army rejected Loughner in 2008 because he failed a [unspecified] drug test" and cited privacy for his terse statement.
Thus, even though not much information has been released, it is obvious that there were plenty of warning signs that this young man should have been identified by family, as well as authorities in Arizona, as mentally unstable and requiring assistance. Mental health evaluation could have determined that he was a potential threat to others and that he should have been hospitalized, treated, and if necessary confined — for as long as deemed medically necessary.
In fact, the Huffington Post reported, "In the past year alone, Pima County, Arizona, the site of the tragic shooting of 20 individuals including Rep. Gabrielle Giffords (D-AZ) has forced more than 45 percent of mental health service recipients off the government rolls." Some authorities warned that the reductions in funding of mental health care "could result in a spike in suicide attempts, public disturbances, hospitalizations, and law enforcement encounters."
For years, flawed gun control "research"tried to link high rates of suicide, gun violence and homicide to easy gun availability. However, the overwhelming evidence compiled from the medical and criminological literature determined that untreated or poorly managed depression was and remains the real culprit behind the high rates of suicide.
I believe that we will also find in time that in many cases of gun violence and mass shootings, unrecognized and untreated mental illness plays a major and tragic role. More work needs to be done, but, in the meantime, let us not play politics with tragedy!
Written by Dr. Miguel Faria
Miguel A. Faria, Jr., M.D. is a Clinical Professor of Surgery (Neurosurgery, ret.) and Adjunct Professor of Medical History (ret.) Mercer University School of Medicine Member, Editorial Board of Surgical Neurology, an International Journal of Neurosurgery and Neuroscience, the Official International Journal of the Neurosurgical Societies of Belgium, Brazil, China, Romania, Russia and Taiwan (Published by Elsevier; 2004-2010). Ex member of the Injury Research Grant Review Committee (aka The Initial Review Group (IRG)) of the Centers for Disease Control and Prevention (CDC). 2002-05, Former Editor-in-Chief of the Medical Sentinel (1996-2002), Editor Emeritus, the Association of American Physicians and Surgeons (AAPS) Author, Vandals at the Gates of Medicine (1995); Medical Warrior: Fighting Corporate Socialized Medicine (1997); and Cuba in Revolution: Escape From a Lost Paradise (2002).
This article may be cited as: Faria MA. Faria: The Tragedy in Arizona — A Mental Health Challenge Failure! GOPUSA.com, January 12, 2011. Available from: https://haciendapublishing.com/faria-the-tragedy-in-arizona–a-mental-health-challenge-failure/.
Copyright ©2011 Miguel A. Faria, Jr., M.D.