Mr. Epstein's books are always fascinating and enlightening. He has done this repeatedly with his tomes, Legend: The Secret World of Lee Harvey Oswald (1978) and Dossier: The Secret History of Armand Hammer (1996). He repeats his superb performance with Deception: The Invisible War Between the CIA and the KGB (1989).
Before we start a critical review of this book, we must remember this book was written and published in 1989, before the collapse of the Soviet Union and before the fabulous revelations of that great Russian, Vasili Mitrokin, the KGB defector who brought with him the family jewels of the KGB, foreign intelligence secrets. With his cooperation with British historian, Christopher Andrew, treasure troves of materials have been studied and many puzzles from the cold war have been solved.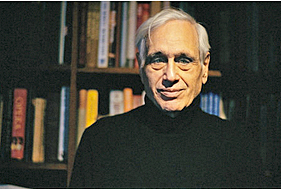 Nevertheless, it is fascinating to read Deception, a cliffhanger that reads like a novel. As with his book on Lee Harvey Oswald, Epstein's research and ramifications would have led one to enter the wilderness of mirrors of traitors and double agents and remain trapped in its labyrinthine jungle.
The truth is that the KGB's Chief Directorate, despite its tremendous power and resources that dwarfed those of our CIA, was almost omnipotent but not omniscient. The police state agency was overburdened with its own corruption, failures, not to mention the immorality of the Soviet communist leadership from the top. It could not carry on the grand design of deception that KGB chief, Alexander Shelepin (1958-1961), envisioned and that the Soviet premier defector, Anatoli Golitsyn, believed was firmly in placed as Soviet policy in the 1960s-1980s. Disinformation, betrayals, double agents, "Trust" operations, "dangles," yes, they were all part of the great game, but a grand design deception that included a series of false defectors (double agents) and a faked Sino-Soviet split, no.
It turns out that Yuri Nosenko and probably "Fedora," like, of course, Golitsyn himself, General Dimitri Polyokov ("Top Hat"), Oleg Gordievsky and Oleg Penkovsky were all genuine defectors, legitimate heroes of the West. Gen. Polyokov and Col. Penkovsky paid with their lives. These men risked their lives for the cause of the United States and the West, but in their own way helped their own motherland, Russia, by helping to bring about the freedom that Russia enjoys today.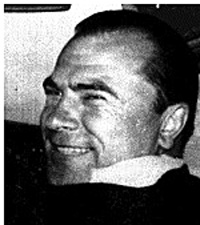 Yuri Nosenko was not as smart as he was expected to be by the CIA stalwarts, and he did not have the incredible memory of Anatoli Golitsyn. This was enough for James Jesus Angleton, the great CIA counter-intelligence chief to doubt his legitimacy as a true defector. For Angleton there was only one true defector, Anatoli Golitsyn, who understood the world of Soviet deception. All other defectors were virtually false, double agents or dangles sent by the Soviets to deceive the West. This book explores this conundrum as well as explores the mind of Angleton, with whom Epstein spent countless hours. Angleton believed that counterintelligence was a wilderness of mirrors, in which one was at a loss to identify and separate the true legitimate spy from the "dangle" and double agent — and therefore no one was to be trusted.
With great historical regret, it was necessary for the CIA to remove Angleton from his position, but it should have been done more honorably. I recommend this book to all Soviet espionage and cold war aficionados with the caveats I mentioned, remembering that with the sword of the Mitrokhin archives many of the Gordian knots of Soviet secrets have been cut and exposed. Much of the truth is now out there!
Miguel A. Faria, Jr., M.D. is the author of Cuba in Revolution: Escape from a Lost Paradise (2002).
This article may be cited as: Faria MA. Deception: The Invisible War Between the KGB & the CIA by Edward Jay Epstein. HaciendaPublishing.com, June 5, 2011. Available from: https://haciendapublishing.com/deception-the-invisible-war-between-the-kgb-and-the-cia-by-edward-jay-epstein/
Copyright ©2011 Miguel A. Faria, Jr., M.D.